Factory address:166 Xialei Village, Hutang Town, Tianning District,Jiangsu Provice,China
Founded in: 2005
Main product line:
Foil Balloon/Mylar Balloon/Auto inflatable balloon/Mini Foil Balloon/Self-sealing Foil Balloon/Solid Color balloons/Helium Balloons/Metallic Balloons/Cherring Sticks/Balloon stick and cups/Balloon Pump/PU BALL/Mylar Bags/Inflatable Toys
Balloon-Gifts.com
With nearly 7 years of experience, we have developed into a professional manufacturer in China, and are serving both domestic and foreign clients from all over the world. We sincerely hope to have any chance to cooperate with you by providing you with the best products and services.
Customizing orders welcome!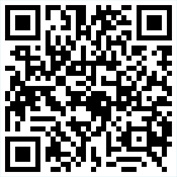 Changzhou Balloon Gifts Co Ltd.
Tel: +86-519-83755679
Fax: +86-519-86474649
Cell Phone: +86-0-13616103060
E-mail: nancy@balloon-gifts.com
Address:NO.17 Hexiang Road,Wujing District,Chanzghou, Jiangsu. 213000